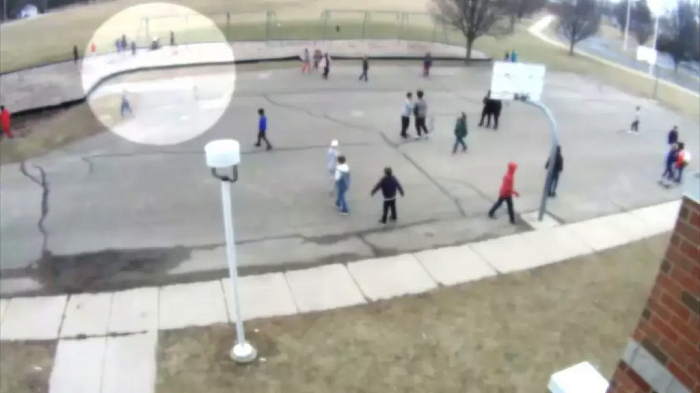 Update: The City of Springfield, Ohio has released surveillance footage of the elementary school incident from Feb. 10 where white students were held hostage & assaulted on the playground by black students who wanted to force them to pledge allegiance to #BLM. pic.twitter.com/MFTrneH12G

— Andy Ngô ???? (@MrAndyNgo) March 3, 2023
According to the Lutheran Church Missouri Synod (LCMS), it is now evil, sinful and immoral to oppose the failed liberal experiment in forced public school integration.
"A criminal investigation at an Ohio elementary school has been launched after black students forced their white peers to say 'Black Lives Matter' on camera and assaulted those who didn't.

The incident at Kenwood Elementary on February 10 showed the altercation play out as two students were initially seen escorting their peer to an area on the playground while punching the student in the head.

Footage of the 17-minute video showed the student being tossed on the ground while another student joined seconds later. About 10 minutes later a third student was thrown right beside them. …"

"Multiple Ohio elementary school kids are facing assault charges after disturbing video caught the group of black students attacking white students — and forcing them to say "Black lives matter," according to cops.

Footage obtained by WKEF showed a tall student grabbing a much smaller one around the back of the head and marching him across the Springfield playground, with another joining to hold the struggling victim.

Others joined in when he was taken to an area near swings — with one charging in and knocking the helpless youngster to the ground, seemingly throwing a punch. …"
Ever since the 1950s, the churches have put a halo over liberalism. The American federal government committed itself to this monumental project. "Racial equality" is like our version of the stone heads built by the Rapa Nui on Easter Island. Every institution in our society has been hijacked and deformed to build our own version of the stone heads. We are exhausting our civilization in the process.